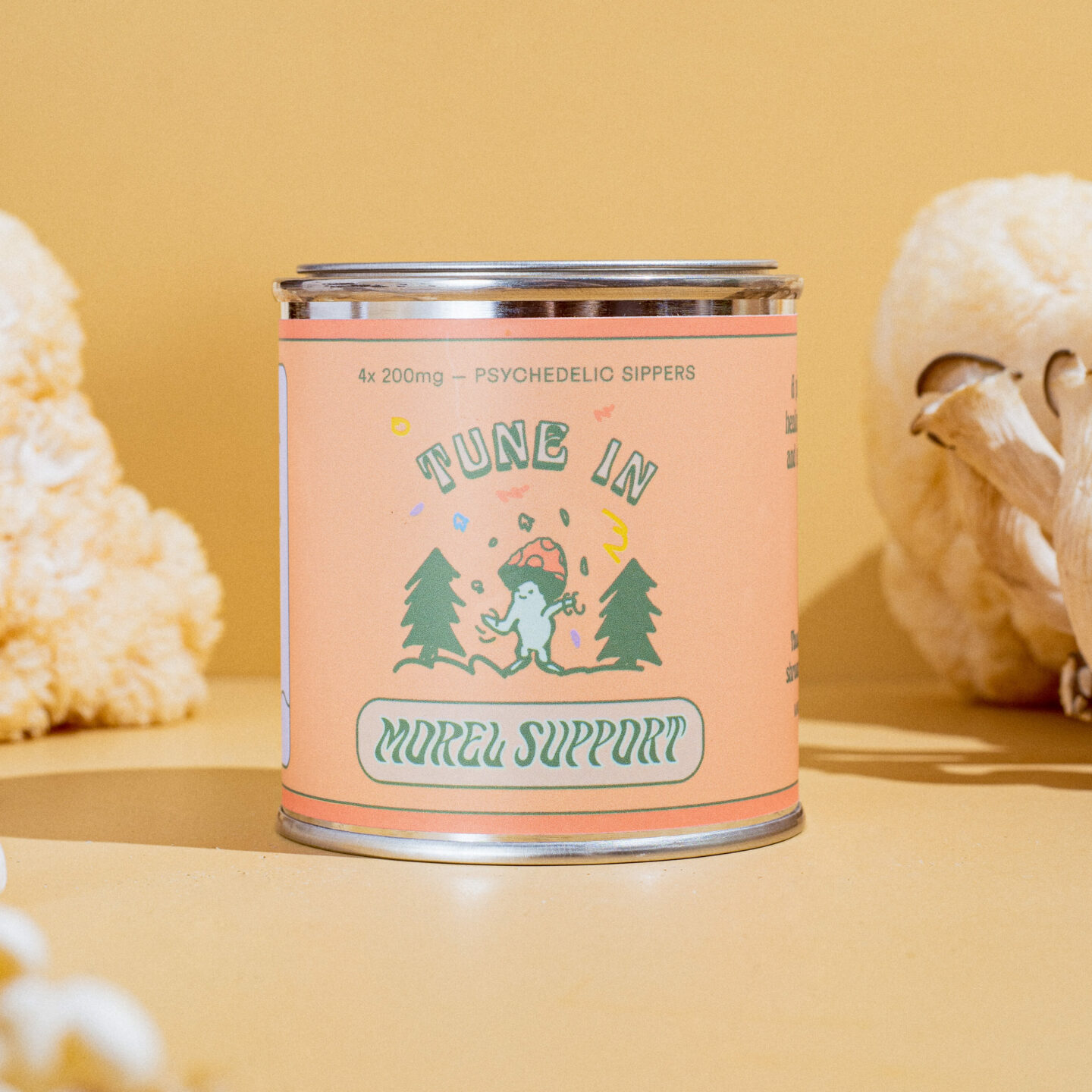 Tune in 〰️ 200mg Herbal Tea
Morel Support
A warming, wakeful tea blend of natural nootropic herbs and functional Lion's Mane mushroom for increased clarity and focus, to ground and support when you're called to be in productive creative flow. 
Earthy, spicy, and turned on.
Ingredients: 200mg Psilocybe Cubensis, Lion's Mane Mushroom, Ginger, Ginkgo Biloba, Ashwagandha, Maca, Lemonbalm
SOLD OUT.
$30.00
Psilocybe Cubensis

Lion's Mane Mushroom

Ginger

Ginko Biloba

Ashwagandha

Maca