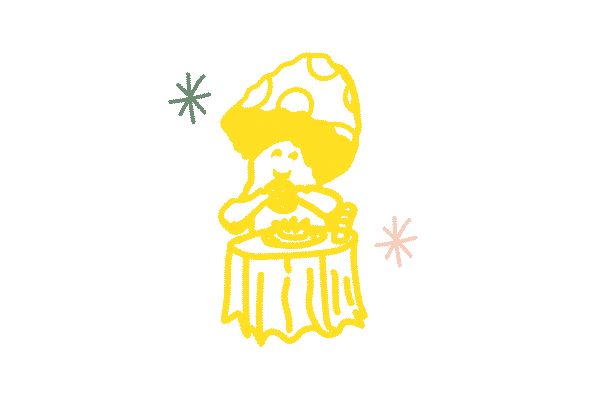 EAT A MEAL
Dosing on an empty stomach will amplify your experience; if you're new to dosing, it's recommended to eat a small, healthful meal beforehand.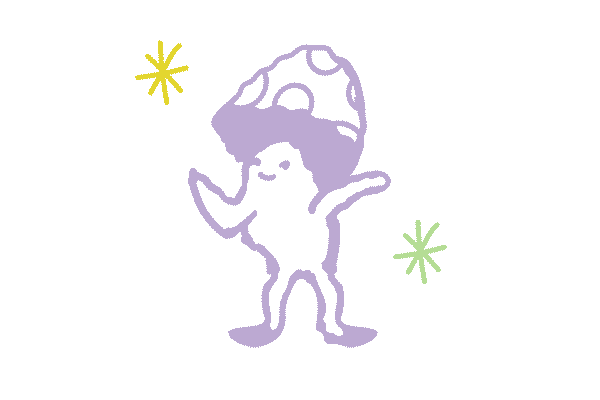 MOVE YOUR BODY
Light stretching, yoga, qi gong or going for a walk in nature can help to shift stagnant energy and help to get you into your body and out of your head.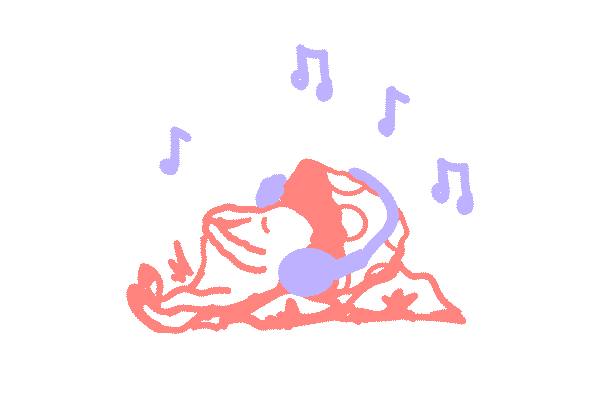 PLAY SOME MUSIC
Listening to music while tripping can offer support in experimental flow and help to guide or inform whatever content, memories or insights that may emerge. As a treat for your ears, we've collaborated with community members to compile some inspired psychedelic soundscapes to support your experience.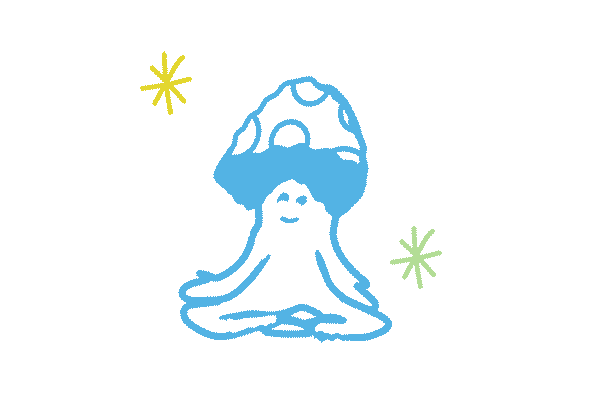 TAKE DEEP BREATHS
Surrender to the experience; the effects of mushrooms, whether you've gone micro or macro, should only last a few hours – instead of panicking, try to use the shift in perspective as an opportunity for self-exploration.
Great news! It is nearly impossible to physically overdose on mushrooms, but that doesn't mean things won't get a little wobbly, or perhaps even worrisome, for a few hours.
A little bit of panic or paranoia is perfectly normal, but it is important to remember that even the most terrifying of trips can have a positive outcome. We recommend trying to interpret your experience as a challenge, rather than inherently bad. Remaining open and curious can propel personal change and growth.
An uncomfortable or chaotic setting can easily contribute to any panic or paranoia, so get yourself to a comfortable and quiet place, reach out to a trusted friend for reassurance.
If you are travelling solo, we encourage you to consider Surrender: A Self-Guided Ceremony from the folks over at the Ancestor Project to provoke vulnerability and presence, with prompts for preparation and integration, as well as recorded prayer, meditation, a thoughtfully curated playlist for your journey and more.
Sit or lie down in a relaxed, comfortable, supported position. You may wish to close your eyes and cover them with an eye mask to go inward, to support yourself with a cushion, and cover yourself with a warm blanket. Start by taking a few long, deep breaths to settle yourself, and notice where tension may be arising in the body or the mind. Repeat the following, or your own rendition of positive affirmation and reassurance of safety quietly to yourself, silently in your mind, or out loud to let your freak flag fly.
As thoughts arise, gently bring yourself back to your mantra without judgment: this is a part of the process.
Repeat After Me:
I am here.
I am safe.
I am feeling.
I am breathing.
Microdosing – and dosing in general – is not for everyone, nor does it work for everyone. Our tolerance and sensitivities shift and change based both on life circumstances, as well as internal and external factors.
While mushrooms are considered to be physically and psychologically one of the safest substances and there is an emerging body of research looking into the possible mental health benefits of dosing, some people may be vulnerable to negative side effects, such as those with a history of psychosis, pre-existing risk for bipolar disorder or schizophrenia, or those taking certain medications, such as MAOIs.
We full-heartedly encourage you to talk to a trusted doctor, nurse practitioner, pharmacist, or holistic healthcare practitioner to ensure you are best supported before mixing mushroom medicine with prescription medications.