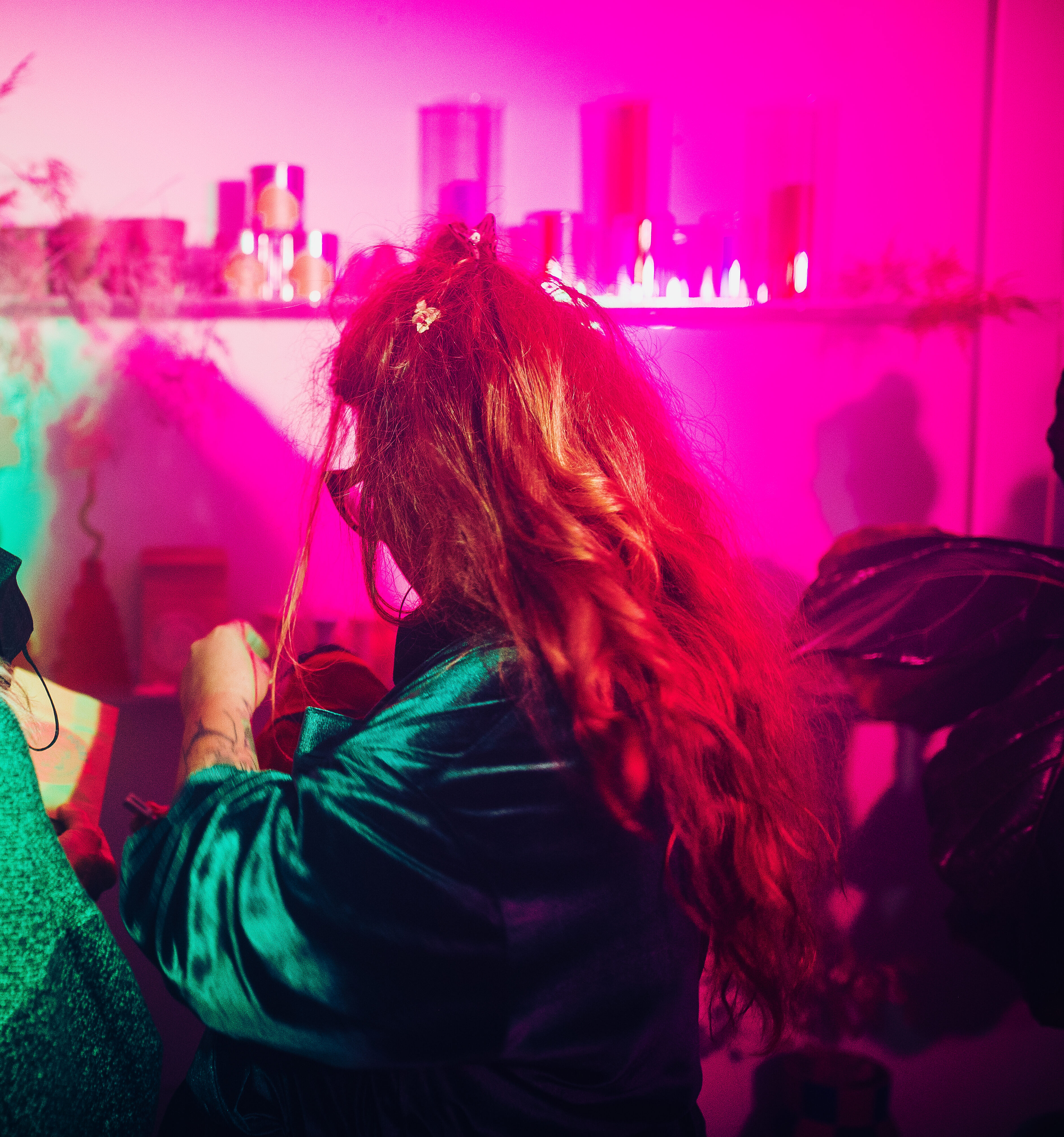 Morel Support is the heart-child of a former sommelier, community and social services worker, birth control & unplanned pregnancy counsellor, life-long volunteer and student of psychology educated in trauma-informed care, non-violent crisis intervention, and psychedelic harm reduction. We are inspired by the intrinsic value in magic mushrooms for joy, as well as for healing, and our innate human capacity to care for one another in more ways than one.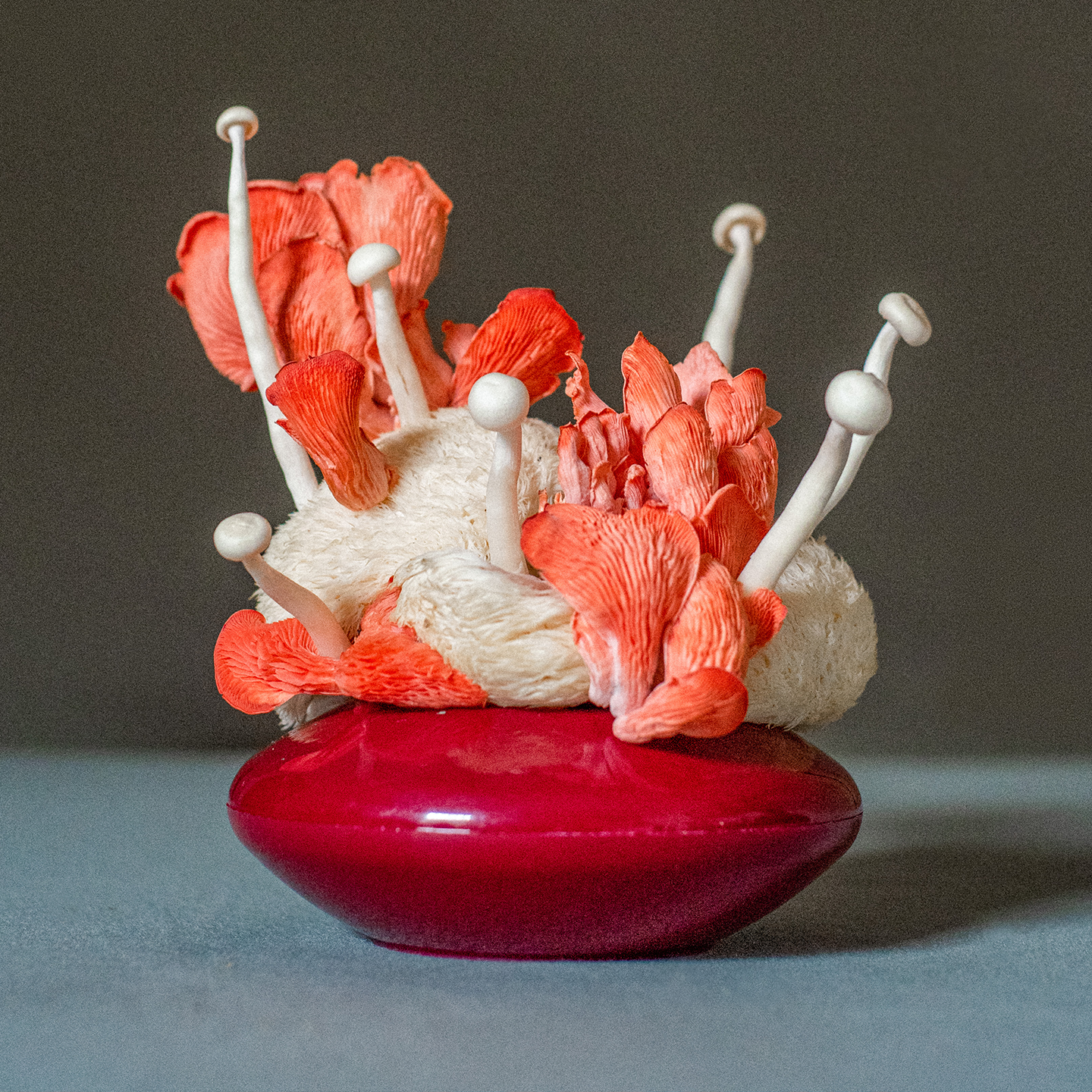 Why Mushrooms?
We believe in the wisdom of the plant world and the transformative power that mushrooms can offer both individuals and communities. We believe that healing can take place in a therapist's office, in daily routine & ritual, in ceremony, or on the dance floor.
Amid national epidemics of opioid use and mental un-wellness, there are increasing needs for community & connection amongst an ever-evolving collective curiosity towards non-ordinary states of consciousness for healing and growth. We believe in mushrooms as preventative medicine, and – with preparation & integration – a conduit for personal and universal transformation.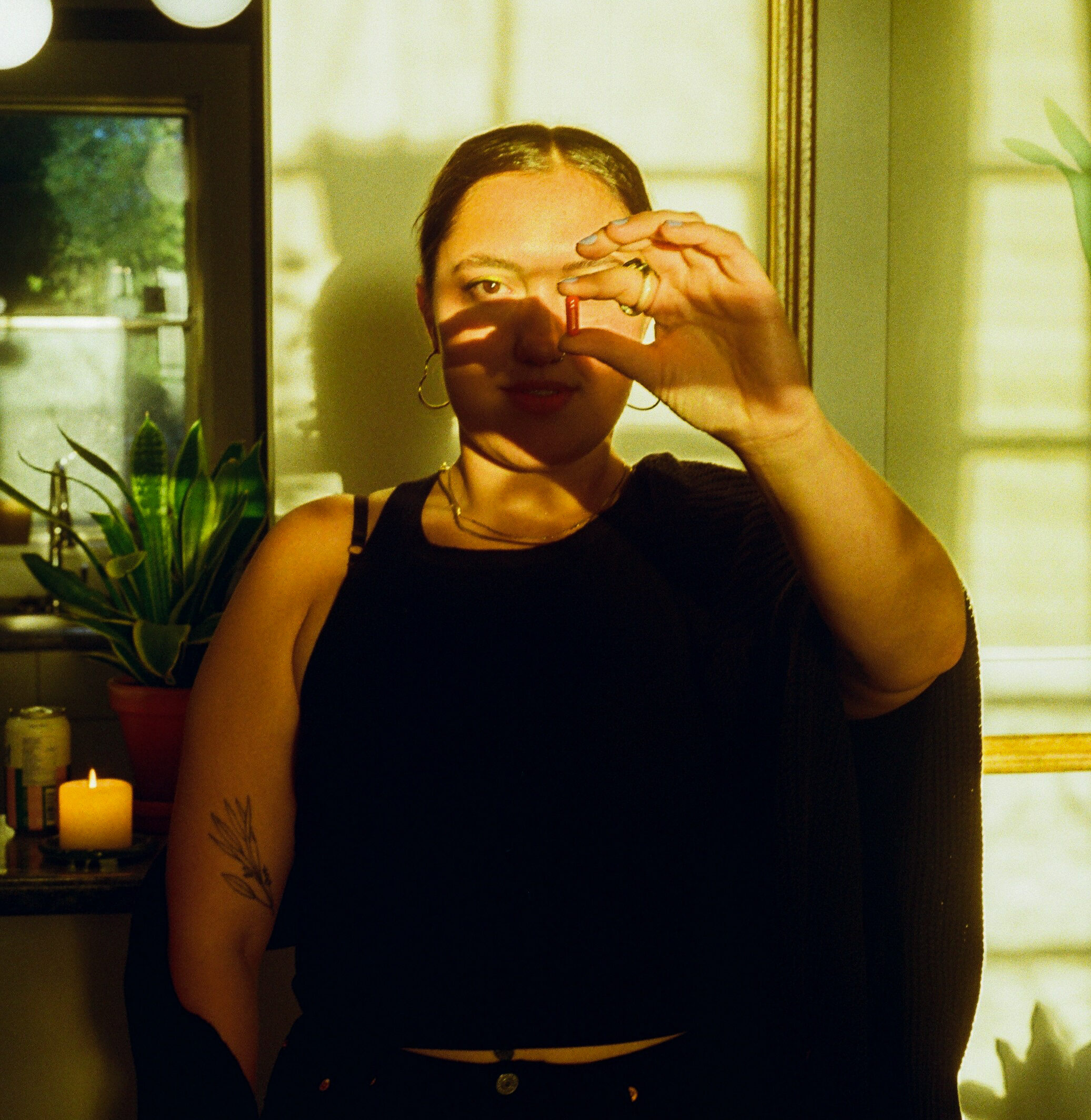 Shook by the current systems that exacerbate harm for many, we're committed to acknowledging and addressing the gaps that exist between history, research, and conventional medicine in an effort to restore rightful dignity to psychedelic plant medicines and those who use them.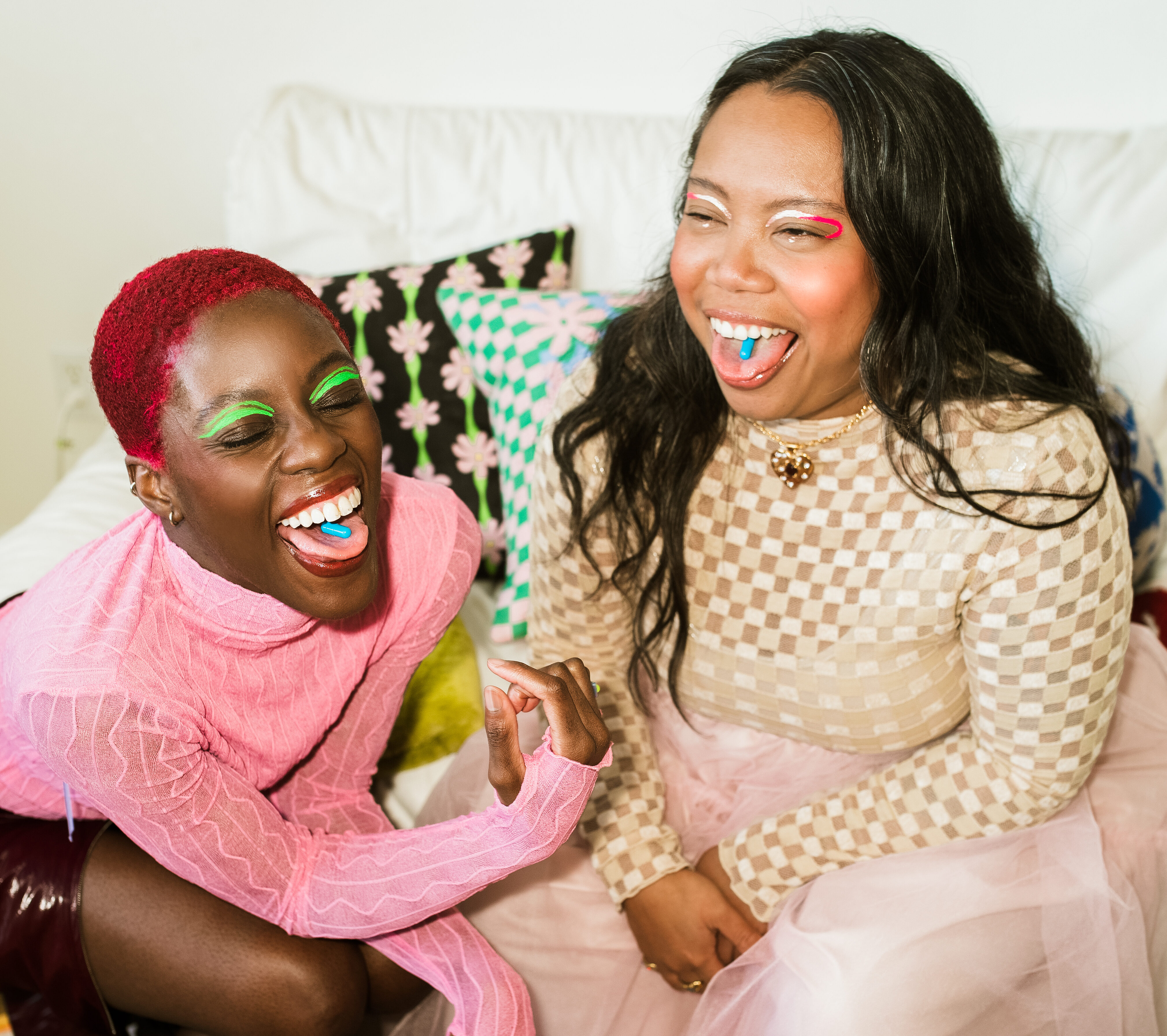 May we collectively push towards joy as justice and laughter as medicine for a world made better by access to non-ordinary states of consciousness, choice in where and how we find support, and bodily autonomy free from stigma.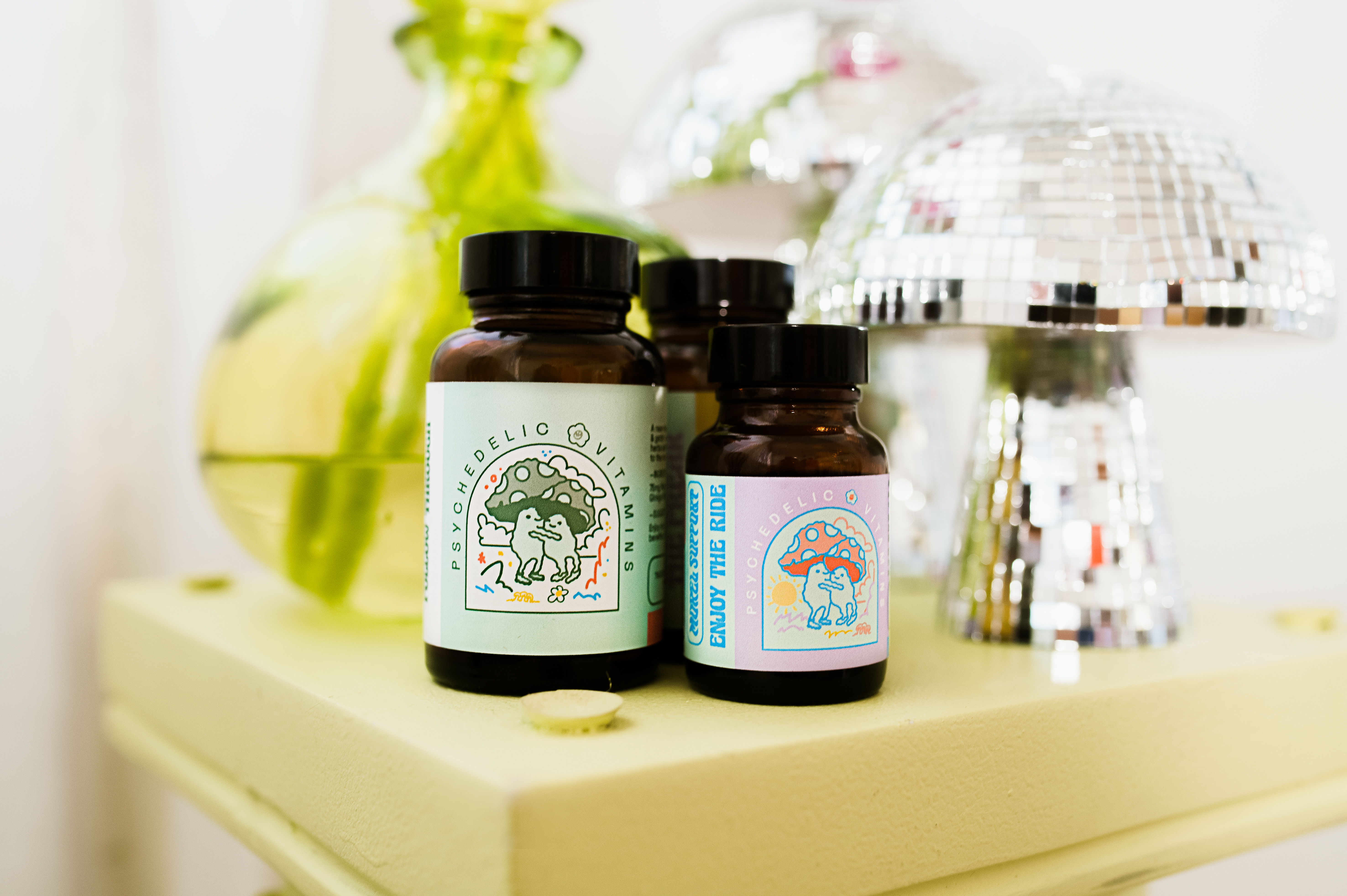 Curious about Our Products?
Our psychedelic vitamins & herbal tea blends are made with certified organic, sustainable, local-when-possible plants & herbs, natural nootropics & premium quality mushrooms. All herbal blends are designed by a registered, clinical herbalist, and handcrafted with care in small batches in Winnipeg, MB on Treaty One Territory.